Yesterday, March 26, and today, March 27, the U.S. Supreme Court is hearing arguments in the Proposition 8 and DOMA cases, respectively. The decisions in both cases will address a common question: Should all Americans have the freedom to marry the person they love?
The children being raised by LGBT parents are in an excellent position to answer that question, and across the United States they are speaking out. The Family Equality Council and our coalition partners have filed a "Children's Voices" amicus curiae brief asking the Supreme Court to consider what these young people and their families have to say.
Jeffrey Friedman, Andrew Zwerin and their son Josh live in New York and are cited in this brief.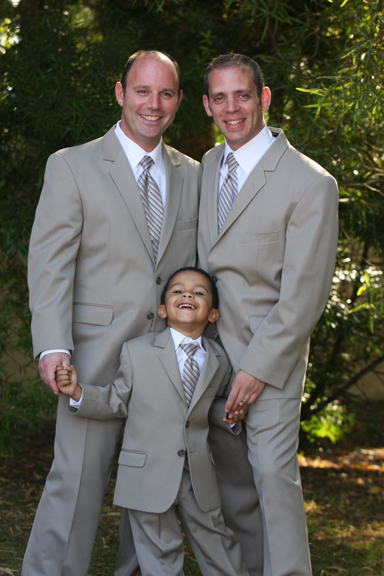 When Jeff and Andrew began dating in high school, they had to hide their relationship and who they were. They describe the world back then as "a completely different place." Now, after almost 29 years together, they are married and raising a son.
Josh is 9 years old and loves to play sports. His dads cheer him on at basketball, baseball and soccer games. On weekends the three of them like to spend time hanging out together, roller skating or visiting the bowling alley. The Friedman-Zwerin family is also involved with their Long Island synagogue and is celebrating Passover this week.
Their experiences in the community and at Josh's elementary school have been "100-percent positive," they say. When Jeff and Andrew got married in 2008, they received many "fantastic" notes of congratulation from Josh's classmates and teacher. Sometimes, Jeff recalls, having two fathers even gave Josh a bit of an advantage: "The fact that he had two dads who liked to watch football made him the coolest kid in kindergarden."
Read more via huffingtonpost.com